To all my customers and friends: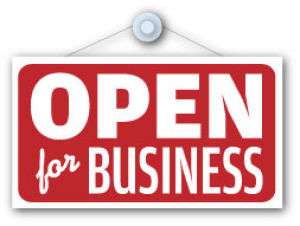 We heard via the grapevine that some of you think we're out of business.  This is definitely not the case.  In fact we have 2 brand new Keltec KSG shotguns, Ruger 1022 take-down and 1 Boberg XR45 just r eleased (and hard to find) in stock ready for sale.  We took a month off in June to travel the country and see family.  We are now back and have changed our business model.  Since we can now get almost anything within a week or less, we no longer have stock.  We are taking special orders and doing hassle-free $30 transfers. Good prices and the same great personalized service you've come to expect from us.  We'll also gladly accept deliveries of ordered ammo for our customers at no charge.  Call us for quotes and availability.


Next classes
Utah/Florida CCW
See Training section for more info
February 17, 2015
5:30 PM
Februrary 22, 1:00 PM
 Call or email to register.  See Training Page for details.
 We are looking for Venues anywhere. We will travel to teach the course.
THE UTAH CCW COURSE!!! JUST ADD POSTAGE AND YOUR PAYMENT TO UTAH FOR THEIR PERMIT ($51)
4 HOUR CLASS WITH FINGERPRINTS, PHOTOS, APPLICATION, EVEN AN ENVELOPE
$125 (DISCOUNTS AVAILABLE TO GROUPS AND CLUBS SPECIAL FUNDRAISING DEALS TOO)
Florida $25 more (for NRA materials)
Ulster & Sullivan (some other counties also )
More information in our training section
UTS-15
15 round NY LEGAL (2 7 ROUND) Magaznes Bullpup Shotgun in stock

SEE SUPPLIERS SECTION FOR LINK AND DETAILS